Cleveland County 4-H Dairy Steer Project Wraps Up at the Cleveland County Fair
Our 2015 4-H Dairy Steer Project wrapped up its 2015 season this past weekend.
23 4-H youth and their families brought their calves to the fair October 10-11 to complete this years project.
Participants are responsible for bottle-raising a dairy bull calf from shortly after birth through weaning. Thereafter, they are responsible for feeding that calf to approximately 9-1/2 months of age (approximately 600 pounds), participating in 4-H  workshops and clinics, exhibiting their animal at the Cleveland County Fair, and selling their calf.
Participants earn all monies received from the sale of their calves. Participants in both the Junior Division (ages 9 to 13) and the Senior Division (ages 14 to 18) will compete (Cloverbuds, ages 7-8 will participate only and not compete), being ranked by a livestock judge on their accomplishments in the following two areas:
Steer growth & performance
Fitting & showmanship skills
2015 Grand Champion Steer sponsored by Carrol Mitchem, Mitchem's Kitchen, Vale, NC – Owned by Greyson Peeler.  Carrol has graciously sponsored the Grand Champion since the project began in 2008-2009.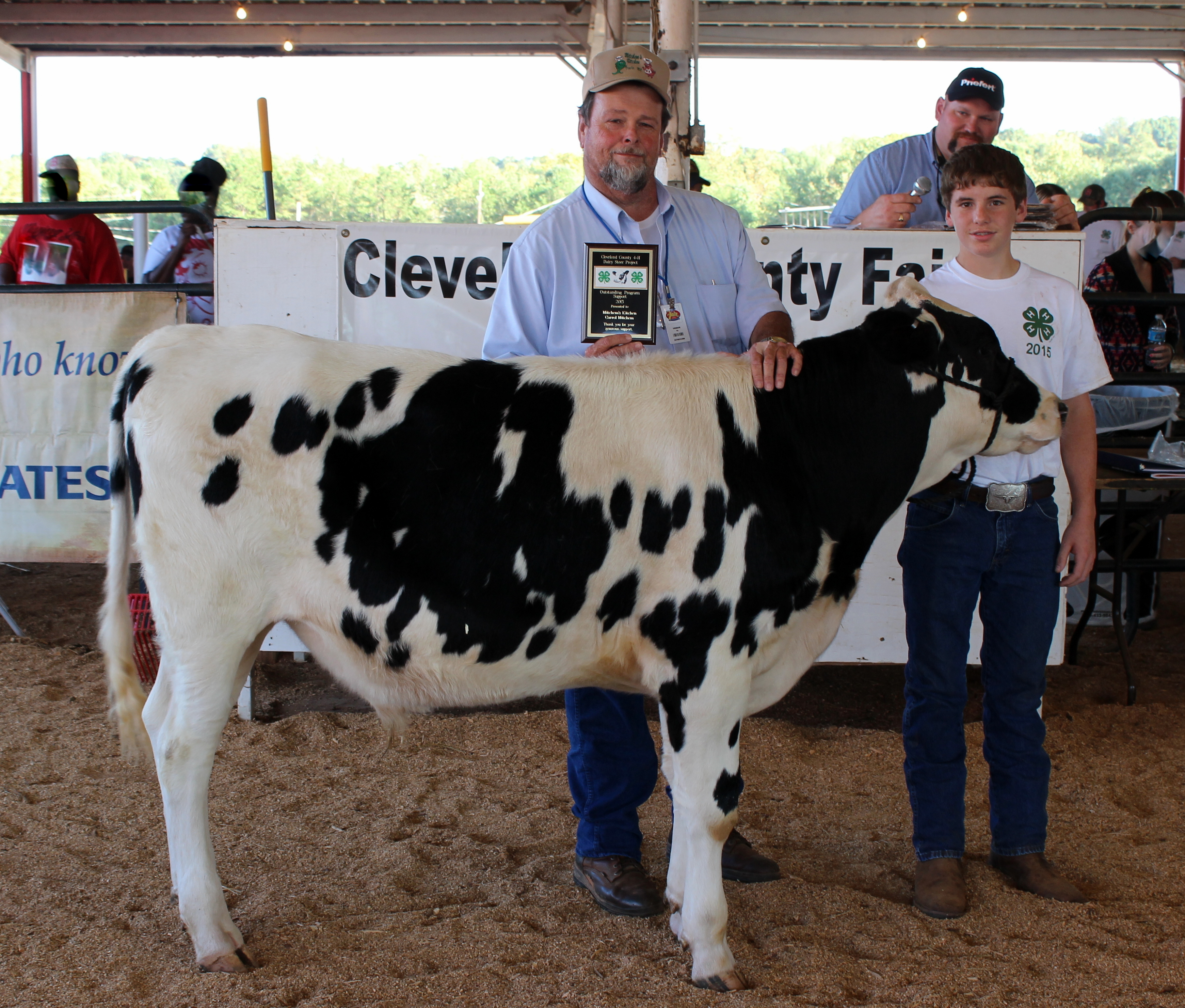 Reserve Champion sponsored by Daniel Shires, Shires Cattle Company.
Owned by: Luke Parker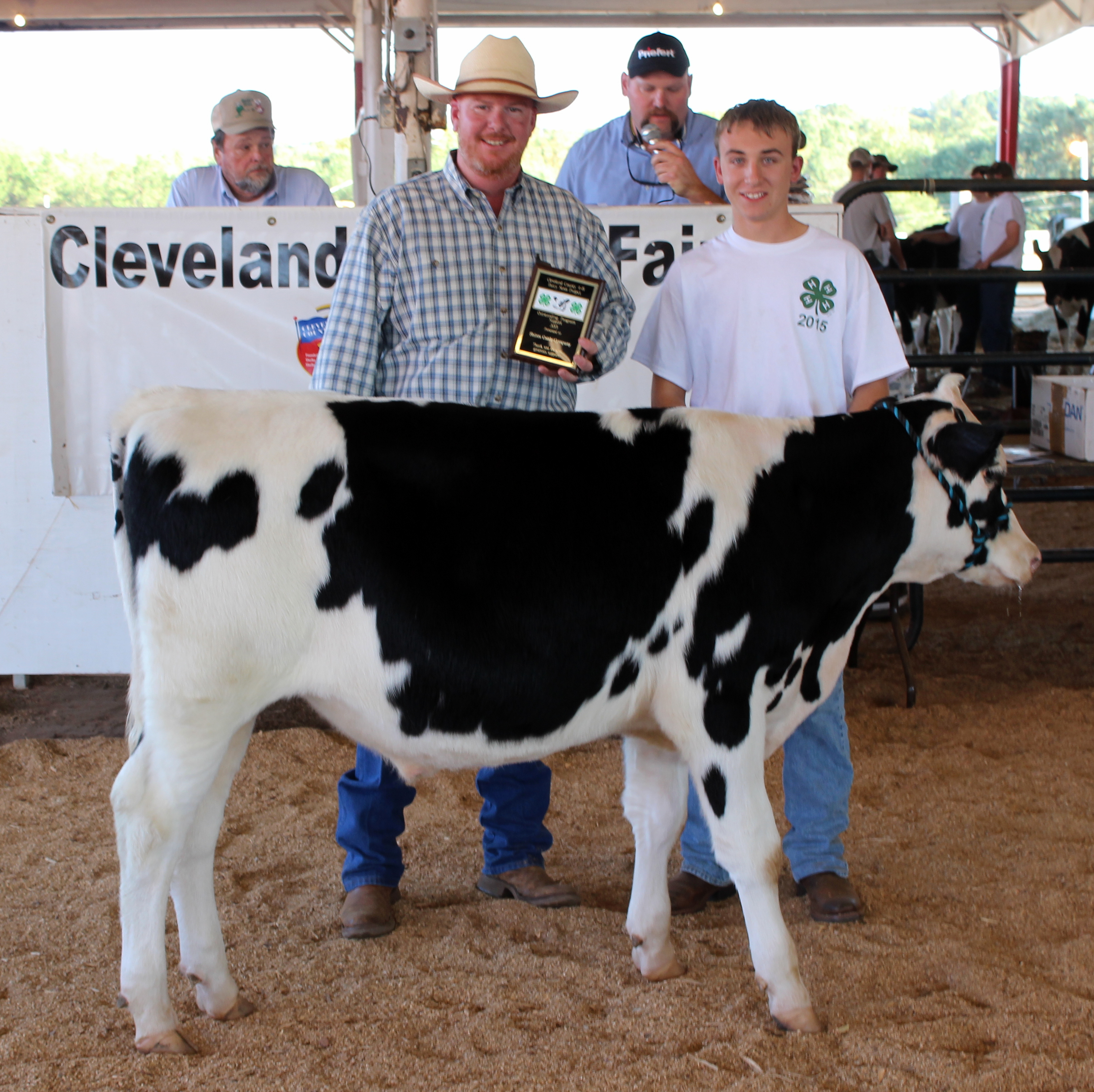 Below:  Standing in line, waiting for the Judge to ask questions.
Our 2016 Dairy Steer Project applications will be available by the end of November, 2015. If you are interested in this project or any of our many opportunities available to youth in the area, please give us a call @704-482-4365.