Cleveland County Kitchen
Find this article at:
go.ncsu.edu/readext?731794
Cleveland County Kitchen is a collaboration between N.C. Cooperative Extension and Cleveland Community College to showcase local farmers and local foods. A monthly cable television show takes a featured product from farm to table. A research-based companion fact sheet helps consumers learn about the nutritional value and how to prepare each prod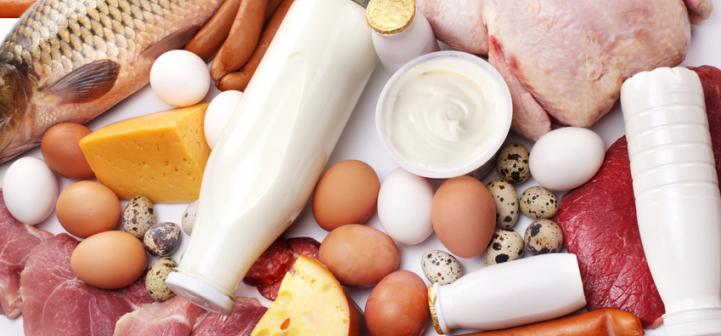 uct. They also learn the importance of eating more fruits and vegetables and how to incorporate these and other nutritious products into delicious, nutritious meals for better health. Our goal is to educate citizens from Cleveland County and beyond about the importance of local foods to our economy, health, environment, and quality of life. For more information, please call Nancy Abasiekong, Extension Agent Family & Consumer Sciences, at N.C. Cooperative Extension, Cleveland County Center at 704-482-4365 or visit our website.
Months – December, January, February
Garden
Connection

Nutrition/How to Use

Video
Featured
Chef's Recipe

Collards




December 2014

Collards
Dark Leafy Greens
Collards & Kale
Collards Video
Collard Greens

Eggs




January 2015

Backyard Chickens
Eggs Info.
Eggs Video
Egg Custard

Beef




February 2015

NC Beef
Beef Info.
Beef Video
London Broil
Marinated Top Steak

Pecans




December 2015

Growing Pecans
 Pecans
Pecan Video
Chefs Recipes Pecans

Collards




January 2016

Growing Collards
 Collards
Collards Video
Chef Recipes Collards

Bison




February 2016

Bison
Bison Video

Chef Recipe




Bison

Turnips




December 2016

Growing Turnips
Turnips Fact Sheet
Turnips Video
Chef Recipe Turnips

Lamb




January 2017

Raising Lamb
Lamb Fact Sheet
Safe Handling of Lamb
Lamb Video
Chef Recipe Grilled Lamb Chops

Livermush




February 2017

Livermush Video

Goat Cheese




December 2017

Making Cheese

Cheese Fact Sheet

Cheese Video

Lamb




January 2018

 Raising Lamb
 Lamb Fact Sheet
Safe Handling of Lamb
 Lamb VideoChef 
 Recipe Grilled Lamb Chops

Brussel Sprouts




February 2018

Growing Brussel Sprouts
 Brussel Sprouts Fact Sheet
Brussel Sprouts
 CCK Feb 2018 Brussels Sprouts 1
CCK February 2018 Brussel Sprouts 2

December 2018

Lamb




January 2019

Raising Lamb

Lamb Fact Sheet

Lamb Chops

Bacon




February 2019

Bacon Fact Sheet

Bacon

Eggs




December 2019

Raising Backyard Chickens
Egg Food Safety Facts
Nutrient-Rich Egg
Eggs Video
CCK Crepes and Frittata – Eggs Dec 2019 Chef Recipes

Brussel Sprouts January 2020

Growing Brussel Sprouts
Brussel Sprouts Video

Turnips




February 2020

Growing Turnips
Turnip Video
CCKTurnips Feb 2020 Chef Recipes

Pork, December 2020

 Growing Pigs
Now Serving Lean Pork
Chef's: Bone-in Pork Loin with Dijon Sauce

Longhorn Beef, January 2021

Raising Beef
There are limited nutrition resources available on Longhorn Beef. Consumers can find nutrition information for Longhorn Beef from the following 1989 Texas A&M study. The data in this report is accurate and can be found at: naturallonghornleanbeef.com/nutritional-facts/. A screenshot of additional information about Longhorn Beef can be found:  from a 1989 report out of Texas A&M. All of the researched websites that list nutrition data for Longhorn Beef use this study as a source.
Chef's Recipe Longhorn Beef. Chef Tommy Greene

Wine, February 2021

Growing Grapes

The Centers for Disease Control and Prevention, CDC, points to the latest Dietary Guidelines for American's, 2020-2025 Dietary Guidelines for Americans, to address dietary guidelines for alcohol as well as health benefits of moderate consumption of alcohol, Moderate Drinking.

It can also be noted from the Med Instead of Meds eating plan:

Moderate consumption of red wine (1 glass for women and 2 glasses for men) is part of the Mediterranen eating plan, for those who consume alcohol.
Spring
Summer
Fall