4-H Enrollment Is Open!
Find this article at:
go.ncsu.edu/readext?770266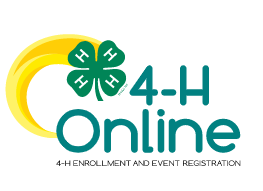 The first step to becoming an active 4-H member, volunteer, or participant during this year's 4-H program (2021) is to re-enroll. If you are a 4-H member under 18, your parent or guardian can renew your membership. New youth members, volunteers, and participants are strongly encouraged to enroll now too.
North Carolina 4-H uses an online system, called 4-H Online 2.0, to manage 4-H memberships, clubs, projects, activities, and communications. All members who participate in North Carolina 4-H must have a 4-H Online 2.0 profile.
4-H Online 2.0 accounts are family-based, which means every family creates a "master" profile with its own login ID and password. A member file is then created within the family profile for each individual involved in North Carolina 4-H.
If you were previously enrolled and/or if someone in your family was involved in North Carolina 4-H from 2018 to 2020, you probably have an existing family profile in 4-H Online 2.0. Previous members should use their existing login and password to access their family profile in the new 4-H Online 2.0 platform.
Members who are re-enrolling should NOT create a new account. If you need assistance accessing your existing family profile, review the steps in this guide. If necessary, contact your 4-H agent (Charlie Godfrey) for assistance.
NEW Members (youth and volunteers), enrolling for the first time, should click the "Don't have an account?" link and begin the registration process.
During both the re-enrollment and enrollment process members will be asked a series of important questions. These questions establish the type of member profile the system will generate. Please review the types of 4-H members before you re-enroll or enroll for the first time.
Types of Members:
Youth Members are automatically entered as either a Cloverbud or a Member based on 

their date of birth.

Cloverbuds are youth ages 5 -7 years of age (as of January 1, 2021).
Members are youth ages 8 -18 years of age (as of January 1, 2021, and not have passed their 18th birthday on Jan. 1 st of the year they are participating).

Volunteers are adults who have been / or will be / screened and certified as 4-H volunteers. 

Note: Any adult or guardian that desires to work directly with members in any capacity, such as helping with club activities, should enroll as a Volunteer.
Access the North Carolina 4-H Online 2.0 website: 4-H Online 2.0
North Carolina 4-H has created a new 4-H Online 2.0 recourse site that houses a variety of tip sheets, videos, and step-by-step instructions for using the new program including:
Family Enrollment Guide
How to Re-Enroll New Member
Enrollment Member Password Support
4-H Club Leader Guide to Using 4-H Online 2.0
If you have any questions or would like help enrolling or re-enrolling your family, please email charlie_godfrey@ncsu.edu or call our office at 704-482-4365.